by our invited author: Chuck Murphy - CEO of Boston Digital
At Boston Digital we frequently discuss the profound impact that digital transformation has on the business processes, culture, and customer experiences of the different industries we work with. It can be difficult nailing down a precise term for "digital transformation", broadly it refers to a series of patterns and behaviors where both consumers and businesses have increasingly conducted their existence in the digital realm. For HR professionals, a digital transformation might mean automating processes or digitizing employee records, for finance it might mean processing transactions using ACH (Automated Clearing House) and cloud-based payroll and accounting systems. A digital transformation in marketing represents a larger shift from digital complacency to the active pursuit of digital excellence through the proper usage and optimization of your digital channels.
Regardless of the industry or profession, we can all agree that the global pandemic fast-forwarded our digital journey. Digital behavior that would have taken years to change has been modified in months – and once audiences find a more effective digital way to behave, they rarely return to old habits. However, this rapid digitalization has looked differently in every vertical. In today's article we will breakdown what this looks like in several key industries based on our first-hand knowledge and expertise, and what we predict for the future of digital transformation in each industry.
Retail
In the retail sector segments of consumers that haven't consistently used online solutions are now forced to form new digital habits and skills. At Boston Digital, even prior to the pandemic we noticed trends where consumers of different age groups were starting to show more similarities than differences in how they behave online. The pandemic only accelerated these trends.
Retail companies are using a couple of different strategies in order to differentiate themselves in an all-online marketplace. One of those strategies is personalization – brands who have built consumer loyalty around the customer experience are now looking to replicate that same level of service through a digital medium. This has led retailers to invest heavily in marketing that can pivot to meet new audiences, and in Martech software that can help produce large quantities of personalized digital content.
Another way retail companies are using digital to differentiate is by creating a seamless buyer experience, with a focus on persona informed UX. According to our recent survey on mobile & digital behaviors, 70% of consumers are likely to abandon a purchase if the experience is interrupted. Our survey data indicates that consumers are valuing a seamless checkout experience more and more. With online services such as "buy online pick up in-store" increasing by 248%, a bad checkout experience could mean the loss of a loyal customer. The same challenges retailers faced with in-person shopping, such as personalizing customer service and providing a seamless buying experience, still exist but now they are digital, and their solutions require precise UX and informed personas.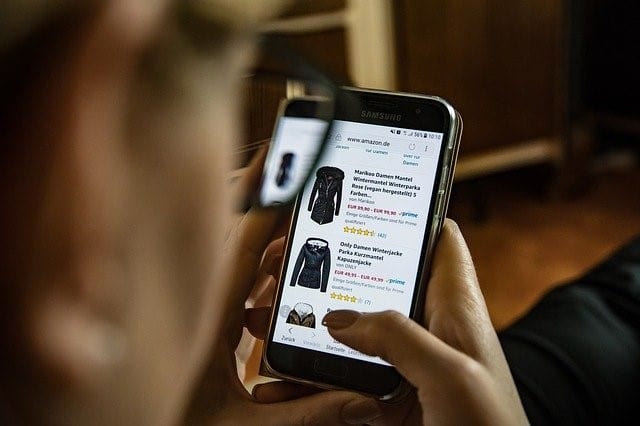 Life Sciences
With the global community focusing on public health more than ever before, everyone is looking to pharmaceutical and biotech companies as innovators and guiding lights in times of uncertainty. Prior to the global pandemic, many life sciences companies were already shifting their focus to not only include healthcare providers and physicians in their target audiences but individual patients as well. With patients now having more access than ever before to clinical data and information regarding their medical needs, it only made sense to start to consider the end consumers.
However, the pandemic has taken this shift in audiences one step further and companies now need to think of the general public in their marketing and PR endeavors. Life sciences companies directly involved in COVID-19 related work have had to rapidly pivot their marketing. They now need digital resources for educational tools, such as micro-sites to inform the public on the latest research. This form of digital transformation will cause life sciences companies to more heavily invest in digital marketing, as the public wants to stay up to date on the latest innovations that will protect us from current and future public health concerns.
Healthcare
Digital transformation has been key in the healthcare industry as providers have looked to both educate the public and provide a digital patient experience. Connecticut Children's Medical Center recently took funds budgeted for a brand campaign and shifted them to "focus on key digital channels ranging from the web (dedicated COVID-19 resource pages for families and pediatricians), video and social media (organic and paid), to digital display and email marketing". These new marketing efforts received some of their highest rates on engagement, as their target audiences looked for digital solutions to their health queries.
The other key area of healthcare that has been digitally transformed is in the administration of services. With many patients needing to be seen through telehealth this has required healthcare providers to utilize their video platforms, patient portals, online record keeping, apps, and online services at a larger scale and in a much more integrated fashion. This digital transformation will likely lead to healthcare providers putting a greater emphasis on their tech stack and looking to digital marketing channels as a way to educate the public.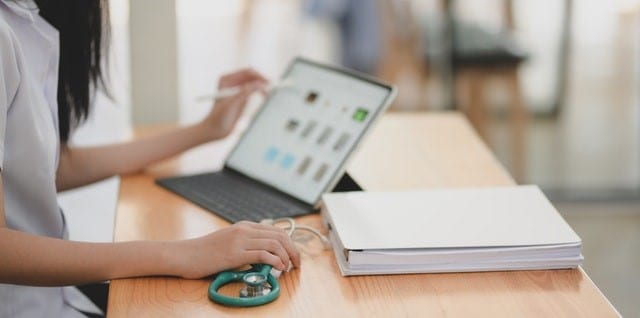 Tech
Most industries were forced to undergo digital transformation to survive, others are thriving because of it. The sector that is thriving under this rapid digital transformation the most – you guessed it tech. With many industries, such as higher education, suddenly needing a digital solution, software companies have been rising to meet this increased demand. Many software companies are putting out digital solutions much faster than planned in order to be the first to market for a new digital need.
What effect does this have on marketing in the tech industry? With an increase of products on the market software companies need to be able to push out new messaging and updates to their current and prospective customers. Tech companies that have disregarded their marketing automation systems and marketing operations process, will face barriers communicating their messages to a widespread audience. Tech companies are also having to rely on digital demand generation in order to make up for the yearly influx of leads that large trade shows usually provide. Not all tech companies are thriving under the current conditions – as such a large vertical has many complex and differentiating sub-sections. However, all of them are increasingly looking to their demand generation & marketing automation systems to function seamlessly under rapidly fluctuating circumstances.
Digital Transformation is the New Normal
Regardless of the industry, it is clear that we are seeing rapid digital transformation in every sector of the economy at a pace we could have never imagined. Each industry is experiencing this digital transformation differently; however, it is a clear emphasis on refined personalization, integrated Martech stacks and agile digital marketing will continue to be key, as consumers look to cement their digital habits.