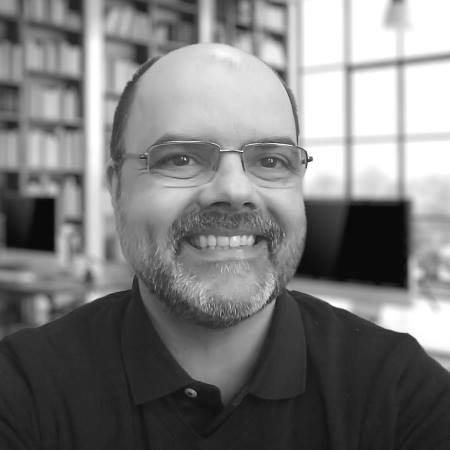 Eduardo has founded several digital ventures. From 1989 on, pioneered the multimedia software industry successfully developing the market for media and education software. Founded and led software and digital media companies to top positions in their respective markets in Latin America, in channels like e-commerce, retail, education, and direct marketing. 
From 2008 pioneered the use of Streaming Media, Cloud Technology, Agile development, and Service Design Thinking. From 2009 built with a small team, an IPTV framework based on cloud streaming that was adopted by top broadcasters in the Latam region. Over his career, he created and launched thousands of games, mobile apps, and multimedia productions for general retail and Fortune 500 companies worldwide.  
From 2015 until now leads the technology business for a Boston consulting company serving several media, health, and hi-tech startups in their product development and go-to-market efforts in the US and Latin America. Part of this work involves closing deals with several strategic partners like telecom companies (Telefonica, America Movil), media companies (BBC, Turner), device manufacturers (Samsung, LG), product manufacturers (TOMY, Mattel), and internet companies (Google, Microsoft, AWS).  
Through mentorship has helped several startups find their message and go-to-market strategies in several countries and different technologies like Blockchain, AI, LMS, and SaaS, significantly lowering customer acquisition and increasing retention.
In 2020 developed advanced MarTech solutions and produced virtual events for enterprise clients at the IEC.